ORGANIC 100 TOWEL
地球とその未来を紡ぐオーガニックコットン、100%にこだわった"Organic 100"古来より良質の綿作地と栄えたデカン高原北部に位置するオランガバードで育った『ベント オブ デカン ピュア』というオーガニック100%の綿です。手摘みコットンならではの完熟綿の素晴らしい風合いになりました。Organic Content Standard認証で原綿から認証製品ができるまでの全ての工程において課された全ての項目をクリアし、オーガニック100%の認証であるOCS100を取得しています。本当に良質な自然素材だけが持つ、心地よい肌触りに仕上がりました。
"Organic t100": specially selected 100% organic cotton for a greener planet and a brighter future.
"Organic t100" has a superb texture unique to hand-picked ripe cotton.
It is woven from 'Bent of Deccan Pure' 100% organic cotton, grown in Aurangabad in the north Deccan Plateau, an area known since ancient times for its superior quality cotton.
This product has been certified OCS100 (Organic Content Standard 100%), having met all requirements throughout the process from raw cotton to end product.
The Organic 100 Towel has a softness that can only be achieved by using truly superior quality materials.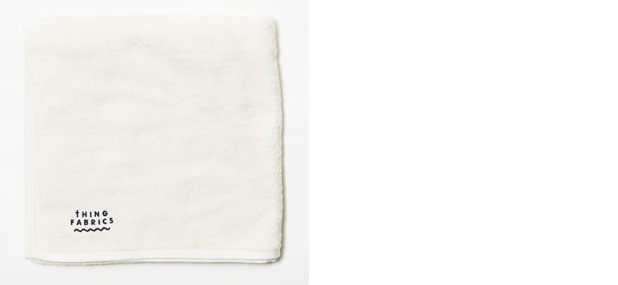 ITEM  TFOT-1005 Organic T100 Bath Towel
COLOR  Beige
SIZE  F  (130cm×70cm)
MATERIAL/100% Cotton
PRICE  ¥6,000+TAX

ITEM  TFOT-1006 Organic T100 Face Towel
COLOR  Beige
SIZE  F  (85cm×34cm)
MATERIAL/100% Cotton
PRICE  ¥2,000+TAX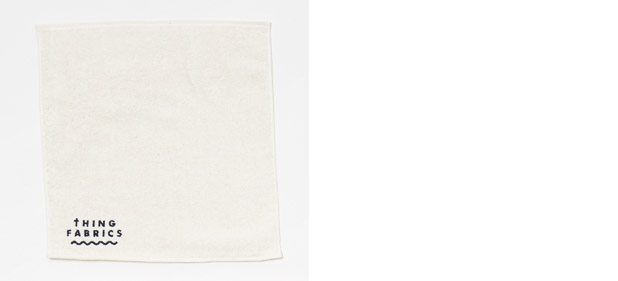 ITEM  TFOT-1007 Organic T100 Hand Towel
COLOR  Beige
SIZE  F  (25cm×25cm)
MATERIAL/100% Cotton
PRICE  ¥1,000+TAX